2020-21 Writing Tutoring and Support for Distance Learners
Are you concerned about the lack of personalized writing support for your child during a time of remote learning?
I am available to provide one-on-one assistance to help your high schooler or college student continue to grow as a writer.
My focus is on helping students feel comfortable with writing and with interacting with texts.
The importance for students to feel cared for and attended to was always great but has increased during the COVID-19 pandemic.
My goal is to keep students engaged and growing as writers and readers. I want them to have positive associations with the written word.
Tutoring with me may include:
Planning for writing, generating writing and revising writing
Reviewing writing and reading assignments and planning for completion
Supporting readers with texts and responding to texts in writing
Development of vocabulary in context
Development of grammar skills in context
Support with the student's self-guided standardized test prep, grammar work or vocabulary study
Support with the development of college application essays.
On request, I can create guided reading support and vocabulary activities derived from texts for students who need scaffolding.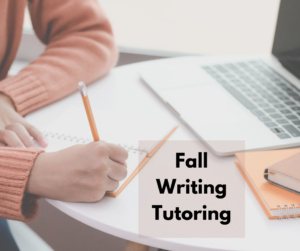 My experience
I taught for 8 years at the college level and in Alexandria City Public Schools prior to starting a family. Since then, I've tutored for 10+ years in Northern Virginia while also working as a freelance writer and editor and as a volunteer on issues related to school wellness.
How do I work?
Students need to feel comfortable, respected and encouraged in order to learn and grow. I listen and engage, and I teach from a place of shared understanding.
What don't I do?
I teach grammar in context but don't do grammar drills.
I work with context-based vocabulary but don't quiz students on test-driven lists.
While the work I do will support students in test performance, SAT/ACT prep is not my focus.
I talk with students about their goals and generally about their future, and I work with students on college application essays, but I am not a college search coach.
Availability
I am available to schedule weekday afternoon and evening appointments as well as weekend appointments. I have a few daytime openings on Mondays.
Meetings can occur remotely over Zoom or by phone with both parties working in Google docs.
Weather-permitting, I'm available for in-person tutoring performed outdoors with masks and proper distancing in Arlington, Alexandria City or Falls Church. In-person tutoring in Fairfax County is subject to higher rates.
Fall 2020 Rates
I begin all collaborations with a no-cost conversation with the parent and, ideally, at least a brief conversation with the student.
Synchronous tutoring rates for 50-minute sessions are:
$60 for remote sessions
$75 for in-person sessions
Session fees include one follow-up email to the parent/guardian.
Longer sessions are available upon request after successful completion of at least one 50-minute session.
Follow-up conversations with parents beyond 10 minutes are billed at the remote synchronous tutoring rate.
Asynchronous rates:
I charge $50/hour to review writing asynchronously or to create materials for use in or outside of synchronous sessions.
Contact me
Email inquiries to haneyjessicaclaire (at) gmail (dot) com.
I can also be reached via phone at 571-358-8645.
Email is preferred for first-time inquiries.
I look forward to hearing from you!