Writing by Jessica Claire Haney
Find my regular writing on Mindful Healthy Life, the lifestyle magazine for natural-minded parents in Metro DC where I blog regularly, covering local news and wellness topics relevant to natural-minded parents.

A chapter from my novel-in-progress, The Unspeakable Passing of Clouds, appears in Abundant Grace, the 2016 edition of the Gravity series of fiction by DC-area women by Paycock Press.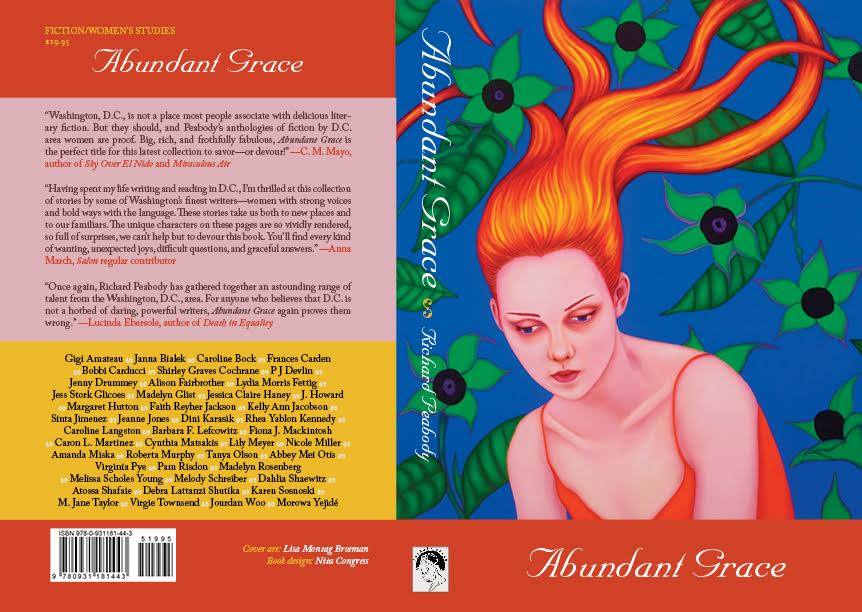 My essay "Yes, I Want My White Kids Challenged to Question Their Privilege" was published on the Huffington Post on September 9, 2016.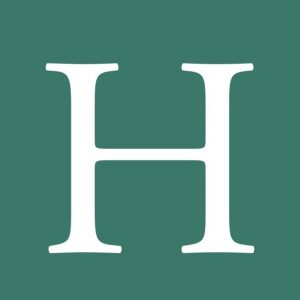 On International Survivors of Suicide Day, November 22, 2014, the popular website Scary Mommy published my essay, "Remembering the Uncle My Children Will Never Know."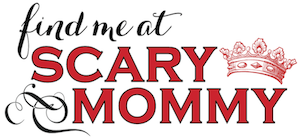 Two of my essays — "(Into and) Out of the Mouths of Babes" and "From Here to There" — appear in the 2013 humorous anthology from Demeter Press, Have Milk, Will Travel: Adventures in Breastfeeding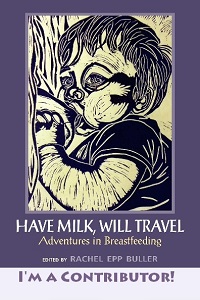 An essay about my first child's birth appears in the 2016 anthology Birth Writes: A Collection of Real-Life Birth Stories.
The piece I read at the 2017 Listen to Your Mother DC was "Words to Live By."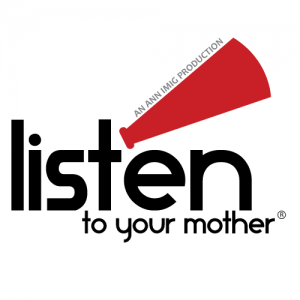 My personal blog is Crunchy-Chewy Mama

I also blogged at TheDCMoms.com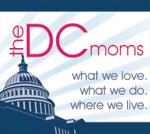 BEHIND THE SCENES: INTERVIEWS WITH VISIONARIES SHARING THEIR DREAMS
With director Sara Lamm: "Director of Birth Story on Mothering While Filmmaking," Mothering.com, October 3, 2013
With farmer and author Forrest Pritchard: "Sustainable Farmer and Author Forrest Pritchard on Parenting," TheDCMoms.com, May 24, 2013
With author and yogini Katrina Kenison: "Author Katrina Kenison Comes to DC Yoga Studio," January 11, 2013
With healer and author Claudia Welch: "Weekend Workshop to Show a New Way of Life for a New Year," January 3, 2013
With Take Back Your Health Conference founder Robin Shirley: "Young Entrepreneur Draws Hundreds to Holistic Health Conference," October 23, 2011
With Wanderlust co-founder Schuyler Grant: "Yoga Festival Co-founder Shares Her Vision," June 22, 2011
WHERE ELSE TO FIND MY WORK
For the bulk of my writing since 2014, see the natural lifestyle magazine I publish, Mindful Healthy Life.
See my personal blog, Crunchy-Chewy Mama, for musings on a mostly natural life and reflections on healing and parenting. For more on parenting and living in the DC area, check out my writing on TheDCMoms.com.
OTHER HIGHLIGHTED ARTICLES
Print
"NIH says remove barriers to VBAC,"

Mothering

Magazine, No. 160, May/June 2010

"Classical Music for Little Fingers and Ears," The Washington Post, June 4, 2009
"Freecycle: Fast, Frugal, Friendly," The Wise Mom, Holistic Moms Network, June 2009
Online
"Nat Geo Gender Revolution Documentary is a Must-See," TheDCMoms.com, February 6, 2017
"Labor Day Rallies Call for 'Improving Birth,'" Mothering.com, September 6, 2013
"Alexandria Symphony Children's Arts Festival Celebrates Harlem Renaissance," Alexandria Patch, June 11, 2011
"Birth Advocates Strategize for Decreased Maternal Mortality," Leesburg Patch, April 11, 2011
"Smithsonian's Hirshorn Museum Draws Large Crowd" Mothering.com, February 22, 2011
"National Institutes of Health Conference Calls Vaginal Birth After Cesarean a 'Reasonable Option,'" Mothering.com, March 18, 2010
"Conference Addresses Childbirth Practices and Reproductive Rights," Mothering.com October 26, 2009
ESSAYS
"Remembering the Uncle My Children Will Never Know," Scary Mommy

,

November 22, 2014.
"(Into and) Out of the Mouths of Babes" and "From Here to There," Have Milk, Will Travel: Adventures in Breastfeeding, Demeter Press, 2013.
"The First Time Around," in From the Heart: A Collection of Stories and Poems from the Front Lines of Parenting (Originally published in Mothering Heights Second Annual Mother's Day Online Anthology, May 2008.)
"Attemptus Interruptus," Exhale Magazine, July 2009
"Caring for Your Inner Child," Journal of Attachment Parenting International, Winter 2008-09
"My Name is … What?" Motherverse Blog: Mothering Out Loud. 7/4/2008
BLOGS and other ONLINE WRITING
POETRY
"White Male," Hip Mama #47
"Taking it In, and Out," Exhale Magazine, January 2009 This poem also featured in "Cesarean Voices" Exhibit sponsored by the Baltimore Chapter of the International Cesarean Awareness Network (ICAN), April-May 2010
From the series Census 2000: Cincinnati Poems "#23a. HOW DID THIS PERSON USUALLY GET TO WORK LAST WEEK?" Beltway Poetry Quarterly — Evolving City Issue, Fall 2007
"Invitation to My Brother," Earth's Daughters #68
"Fitting Form," Court Green 3
SELECTED PIECES FROM THEDCMOMS.COM