Listed on this page are the services I offer as a writer, editor and consultant.
To inquire about working with me, or to request a Rate Sheet, email jessica (at) mindfulhealthylife (dot) com
Copywriting
Let me help you craft your message. I will create quality content that conveys your voice and appeals to your clientele.
Copywriting services are available for:
Brochures and marketing material
Blog posts
Websites
Press Releases
Newsletters
Email
Social Media
Ad campaigns and text for graphics
If desired, copywriting collaborations may include consulting for:
Goal-Setting
Identification & refining of audience
Editing & Proofreading
I offer editing services and formatting guidance for written projects including all of the areas described above and more, including creative work (fiction, non-fiction, poetry) and résumés/CVs:
Writing Coaching & Tutoring
For those who know their material but lack confidence in written expression, I can help you become more comfortable creating and refining your message.
For professional writers and creatives, I offer constructive and collaborative coaching that will help you up your game and meet your writing goals.
Writing Coaching is available for:
content experts like practitioners, therapists and healers
those with a vision but little or no training in writing
writers who seek one-on-one, targeted collaboration
I am also available to work with youth in grades 8 and up as a writing tutor.
New! College Application Essay Writing Tutoring
I can help college seniors plan, draft and edit their college application essays. Click here for more information.
Long-Term Writing Coaching & Developmental Editing
I am available to work with a limited number of clients who are working on a long-term project, like a book or series of essays, or with clients who are working on long-range goals.
Business & Strategy Consulting
I can assist content and modality experiences in getting their message to the people their ideal clients.
Together, we can:
identify your goals for reaching your ideal audience
refine your message and messaging strategy
define the focus and parameters of your event outreach, marketing, public relations and digital media strategy
I specialize in working with parenting experts, sustainable living organizations and businesses in the health and wellness arena.

Brand Advising & Event Planning
Are you looking to widen your audience? Rebranding? Shifting your focus? Planning an event?
I will advise on steps toward a successful launch or transition, such as:
launch of new brand, blog, website, store, product or service
rebranding and/or reopening
conference, forum, class, workshop or webinar
Blog Consulting
Advising beginners on standard blogging protocols, image formatting, WordPress and social media sharing.
Some Brand Advising is included in Blog Consultations.
Wellness Journey Coaching 
Do you need support in your holistic health or holistic parenting journey? Working with me will help you feel empowered as you seek out and collaborate with wellness professionals.
Draw on my years of personal experience, networking and advocacy work to help you determine your next steps in addressing your health and wellness goals with a healthcare professional. Together we can explore options for practitioners and modalities and get you prepared to maximize your healthcare experience.
To inquire about working with me or to request a Rate Sheet, email jessica (at) mindfulhealthylife (dot) com.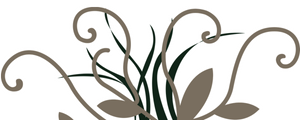 Testimonials
"Jessica's advice was tremendously helpful to my efforts to expand my services to a new market. Branding and social media come effortlessly to Jessica. She clearly loves to think about creative ways to reach people with valuable services."
-Nancy Striniste, founder and principal designer, EarlySpace, LLC and author of Nature Play at Home
"Jessica has shown great leadership and has been a terrific collaborator on a number of initiatives related to outdoor learning and environmental health in schools. Her writing and outreach skills have been a huge help in event promotion and awareness-raising of important issues that affect many sectors of the community."
"The Holistic Moms chapter that Jessica founded has been an invaluable resource for parents in northern Virginia. During her seven-year tenure leading the organization, Jessica built a caring community that provided life-changing education and support to members and visitors. Jessica is committed to sharing information and has a gift for connecting people with the resources they need."
–Michelle Rief, School Board Member, Alexandria City Public Schools