Listed on this page are the services I offer as a writer, editor and consultant.
To inquire about working with me, or to request a Rate Sheet, email jessica (at) mindfulhealthylife (dot) com
SERVICES
Editing & Proofreading | Copywriting | Blog Consulting | Writing Coaching | Publishing 
Business & Strategy Consulting | Brand Advising and Event Planning
Editing & Proofreading
I offer editing services and formatting guidance for written projects including:
marketing material for print or online, including

brochures
social media text
text for graphics

newsletter copy
website copy
articles
essays: non-fiction, narrative essay, college application
manuscripts
Proofreading services are available for any of the above as well as résumés/CVs.
Copywriting
Let me help you craft your message. I will create quality content that conveys your voice and appeals to your clientele.
Copywriting services are available for:
Brochures and marketing material
Blog posts
Websites
Press Releases
Newsletters
Email
Social Media
Ad campaigns and text for graphics
If desired, copywriting collaborations may include consulting for:
Goal-Setting
Identification & refining of audience
Blog Consulting
Are you interested in blogging but are unsure of standard blogging protocols, image formatting, WordPress or social media sharing?
Our collaboration will empower you to channel your content knowledge effectively into the blogosphere. Blog Consultations are akin to teaching you how to fish, putting you in charge of your own future content and messaging.
Some Brand Advising is included in Blog Consultations.

Writing Coaching
If you know your material but writing does not come easy, I can help you become more comfortable creating and refining your message.
For professional writers and creatives, I offer constructive and collaborative coaching that will help you up your game and meet your writing goals.
Writing Coaching is available for:
content experts like practitioners, therapists and healers
those with a vision but little or no training in writing
writers who seek one-on-one, targeted collaboration
I am also available to work with youth in grades 8 and up as a writing tutor.
Long-Term Writing Coaching
I am available to work with a limited number of clients who are working on a long-term project, like a book or series of essays, or with clients who are working on long-range goals.
Publishing
I can help you package your message and publish it.
For businesses that are local to Metro DC or that are uniquely positioned to benefit holistic families, I also offer a platform on my website, Mindful Healthy Life.
Publishing on Mindful Healthy Life means your blog post will live on an established website with a built-in audience and exposure on social media.
Should you wish to learn about sponsored blogs posts and event promotion on my DC-area family wellness site, Mindful Healthy Life, please visit this page.
Business & Strategy Consulting
Do you know your content but are not sure how to present it to your ideal readers or clients?
I can help you get your message to the people who want to hear it.
Together, we can:
identify your goals for reaching your ideal audience
refine your message and messaging strategy
define the focus and parameters of your event outreach, marketing, public relations and digital media strategy
I specialize in working with parenting experts, sustainable living organizations and businesses in the health and wellness arena.

Brand Advising & Event Planning
Are you looking to widen your audience? Rebranding? Shifting your focus? Planning an event?
I can advise you on some of the most important steps to take toward toward a successful launch or transition.
Brand Advising & Event Planning target the following areas:
launch of new brand, blog, website, store, product or service
rebranding and/or reopening
conference, forum, class, workshop or webinar
Wellness Advocacy
Wellness Journey Coaching
Are you just getting starting on your holistic health or holistic parenting journey? Or are you already on your path but need to talk some things through to get out of a rut or to reach a new plateau?
Draw on my years of personal experience, networking and advocacy work to help you determine your next steps in addressing your health and wellness goals with a healthcare professional.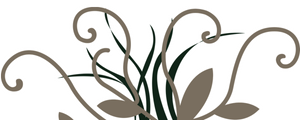 To inquire about working with me or to request a Rate Sheet, email jessica (at) mindfulhealthylife (dot) com.