Jessica Claire Haney is a freelance writer, editor, blogger, publisher, writing coach, consultant, wellness advocate and first-time novelist. She has two children and lives in Northern Virginia.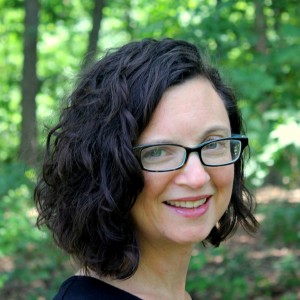 Jessica is the founder, editor and publisher of Mindful Healthy Life, an online lifestyle magazine and resource site for natural-minded families in Metro DC.
Jessica's work has appeared in The Washington Post, Mothering magazine, Hip Mama magazine and a variety of online venues in addition to poetry journals and in the 2013 anthology from Demeter Press, Have Milk, Will Travel: Adventures in Breastfeeding.
A longtime contributor to TheDCMoms.com, Jessica also blogs on her own at Crunchy-Chewy Mama: Living naturally, most of the time.
Click here for more on Jessica's blogging and here for more details and clips of Jessica's other writing, online and in print.
Jessica is passionate about natural family living. She is the founder and a co-leader of a thriving chapter of Holistic Moms Network and is a volunteer with NoVA Outside, an alliance of environmental educators. Jessica volunteers in public schools on issues of health, environmental health, wellness, nutrition, mindfulness, movement, outdoor learning and school gardening.
Jessica shares her journey to holistic living and parenting in this America Meditating interview.

For more about her passions and projects and what led her to them, read Jessica's Q&A with herself on her website, Mindful Healthy Life.
Hear Jessica talk about High Fructose Corn Syrup in a CNN interview and about cloth diapers at NBC4. For more, see the Appearances page.
To learn how you can work with Jessica, view her Services page.
Education and Work Experience
Jessica obtained her B.A. in English with a secondary teaching certificate in English and French from Kalamazoo College, a small liberal arts school in western Michigan. She spent a term teaching environmental education on the southern coast of Maine for her career development and two terms studying in France. Ann Arbor Pioneer High School was the site of her student-teaching experience in composition and African-American literature.
After working for two years at The Feminist Majority Foundation in Arlington, Virginia – first as an intern and conference organizer and later as internet coordinator and content manager of www.feminist.org – Jessica pursued graduate work in English and Women's Studies at the University of Cincinnati, completing two independent M.A. degrees in three years.
Her thesis paper for English discussed the importance of addressing the socio-political context of motherhood and abortion in two novels, Gloria Naylor's The Women of Brewster Place and Ana Castillo's The Mixquiahuala Letters. For her women's studies degree, Jessica conducted qualitative interviews for an analysis of how one English class in an urban public college preparatory high school influenced students' ideas of "diversity."
While at the University of Cincinnati, Jessica taught the three-quarter Freshman English composition sequence and several sections of Introduction to Women's Studies. She also taught in the summer Upward Bound program at the university.
After moving back to Northern Virginia, Jessica worked at T.C. Williams High School in Alexandria. She taught English 10 (World Literature), English 11 (American Literature) and journalism, as advisor for the school's award-winning literary magazine. She also co-chaired the faculty/staff AP/Honors Diversity Committee, which conducted research on the achievement gap and conducted interviews with students to propose recommendations regarding the racial/ethnic disparities in enrollment in honors/AP vs. "regular" level classes. Jessica also advised the student Gay/Straight Alliance.
When her son was born in 2006, Jessica retired from teaching and began working as a tutor, editor, and freelance writer. In 2010, Jessica had her second child, a homebirth after cesarean (HBAC).
In 2014, Jessica launched the online lifestyle magazine Mindful Healthy Life.
Awards
2013 Holistic Moms Network Ambassador

2011 Circle of Moms Top 25 Mental Wellness Blogs
2010 Hot Mommas Project Top 25 Finalist
2002 and 2003 Golden Apple Teaching Award, T.C. Williams High School, Alexandria, Virginia
2000 Boyce Teaching Award, University of Cincinnati Department of English
1999 Teaching Assistantship, University of Cincinnati Center for Women's Studies (Now the Department of Women's, Gender, and Sexuality Studies)
1998 Taft Fellowship, University of Cincinnati Department of English
Phi Beta Kappa
Activities
Founder and Co-Leader, Arlington/Alexandria Chapter of Holistic Moms Network
Co-Chair, Environmental Health and Asthma Subcommittee of the Arlington Public Schools School Health Advisory Board
Co-Chair, Recess Subcommittee of the Arlington Public Schools School Health Advisory Board
Volunteer for NoVA Outside
Member, The Writer's Center
Advisory Board member, 2014 DC Birth and Babies Fair
Columnist, "Reading Ingredients," Washington Times Communities, 2009-2013
Volunteer for Perinatal: A Symposium on Birth Practices and Reproductive Rights, George Mason University, October 7, 2010